H.U.R.T. Trail 100
August 18, 2001 - H.U.R.T. 100 Bridge Repair Project, by Mike Garcia (all image files less than 135 KB in size)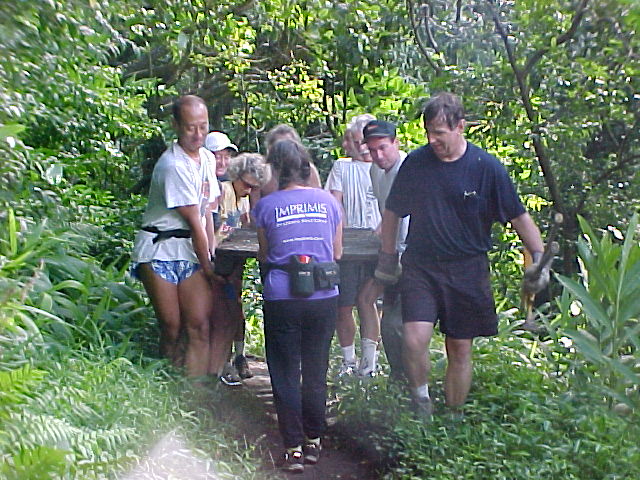 How many HURT members does it take to move a bridge? This old section of bridge was moved from its original location to a new spot just above the Nahuina trailhead.
This new 12 foot section of bridge is almost ready to be put into it's new home. Note Julie checking her watch... she couldn't believe how quickly everyone pitched in and got the job done!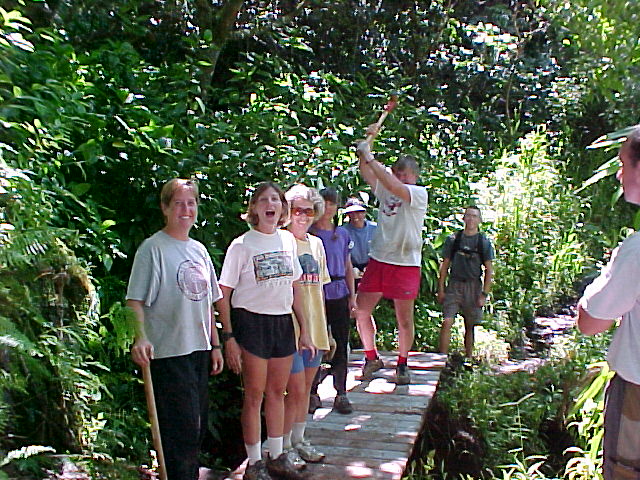 HURT members give the new bridge the "weight" test, while Big John gets ready to see how many runners he can bounce off the bridge in one stroke!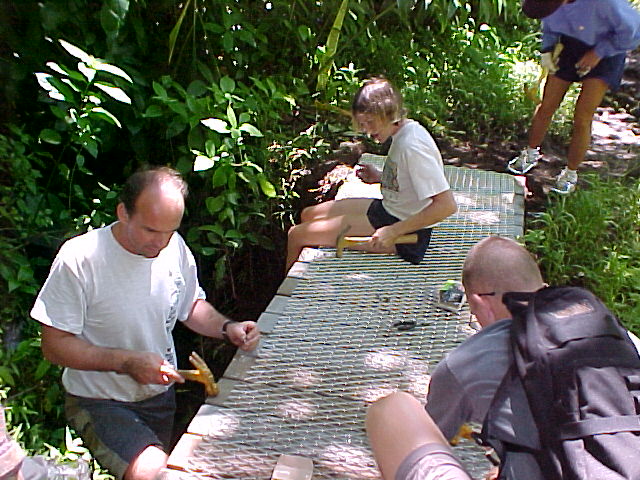 Punkin, Collette, Steve, and William putting on the non-skid expanded metal. I'm happy to report that no one went home with flattened thumbs!
Punkin explains how things work in construction to Collette. "If it doesn't fit... use a BIGGER hammer!"
Final touches are applied to the relocated bridge section.
Nice job Guys!
"http://www.Run100s.com/htphotos/bridge.html" (updated: 10/27/01) StanJ@Run100s.com