My Blood Club
Here's a photo of some of the "Golden Donors" of Stanford's Blood Bank. Each of them has donated whole blood or platelets at least 100 times (200 times if they're wearing a burgundy shirt). That's me in the back row, left of the window (fifth from right). The former RD of the Ohlone Wilderness 50k, John Vonhof, is in the front row, in the white pants.
See if you can spot John and me in the two earlier photos below.
---
---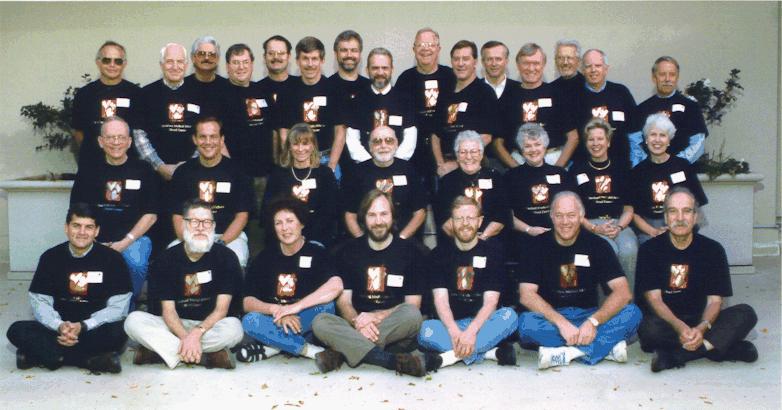 ---
Here's a group photo about ten years later. The white-haired gentleman in the back row, fourth from the right has donated over 500 times!
---
"http://www.Run100s.com/goldendo.htm" (updated: 10/30/08) StanJ@Run100s.com